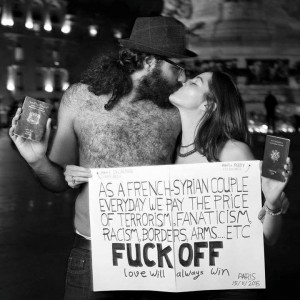 Gov. Greg Abbott has decided that Texas will no longer help those suffering in Syria who desperately need to be resettled as legal refugees. This decision comes in the wake of the Paris attacks where both residents of France and at least one Syrian illegally smuggled into France attacked and killed nearly 130 on Friday, November 13, 2015.
Gov. Abbott's decision, though, compares illegal immigration to the effective and safe UN/US resettlement program, where each refugee is vetted by multiple U.S. government agencies and takes on average 18-24 months. This is hardly the same or even similar situation. The U.S. Refugee Resettlement Program has proven over decades to provide security for Americans while also rescuing refugees from imminent death and destruction.
In accepting Syrian refugees Texans can still be safe while playing a vital role in the protection of the sons and daughters, mothers and fathers who are suffering and desperately need our help.
https://www.change.org/p/greg-abbott-advocate-for-texas-to-accept-syrian-refugees?recruiter=427482762&utm_source=share_petition&utm_medium=copylink
how made Syrian Refugee??? please see this report
http://www.theguardian.com/world/2015/nov/06/un-watchdog-confirms-mustard-gas-attack-in-syria